CRIMINAL DEFENSE LAW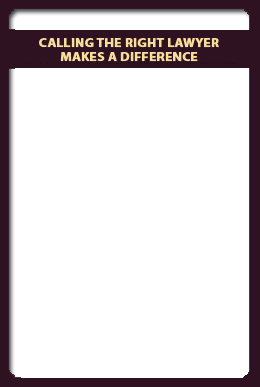 TALK TO A LAWYER TODAY
Chicago , IL, 60601
Winning Cases in Illinois
For Over 30 Years
Email:Office@LysterFirm.com

We accept Visa and MasterCard
for our clients' convenience.

Serving LGBT Community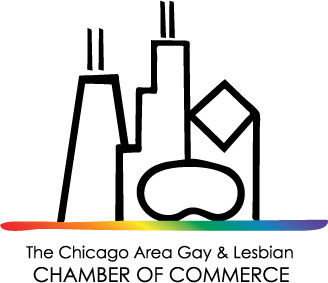 The Lyster Firm Law Offices: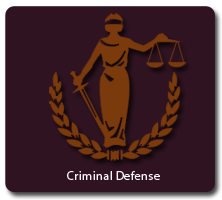 WE SPECIALIZE IN HELPING GOOD PEOPLE OUT OF BAD SITUATIONS
Expungements and Sealing Your Record
If you have been arrested, charged or prosecuted, your felony and/or misdemeanor criminal record is part of the public record which can be viewed by anyone. If you have an arrest on the books, it is available to the public, even if the case was dismissed or you were placed on court supervision or told the case would not be on your record by the judge or another attorney.

Expunge and/or seal your record as soon as possible.
It takes time to obtain an Expungement Order from the court, and sealing laws are very complicated. Each county, has different forms to use and different procedures that must be followed to the letter. Some counties require you to appear in court. Other counties do not. The Clerk of the Circuit Court may provide you with the forms to begin the expungement process, but the Clerk can not and will not give you legal advice or instructions on how to represent yourself. Legal advice includes telling you whether your case qualifies for an expungement. Improperly preparing your case can lead to the denial of your petition for expungement. It is best to hire an experienced, qualified, lawyer to help you determine whether your case is eligible for expungement and/or sealing. Contact us today to discuss your situation.



WHAT ARE YOUR CHANCES OF SUCCESS IN EXPUNGING OR SEALING YOUR RECORD?




A public record of your arrest can be a problem.
These days everyone is doing background checks. That great new job, that fantastic apartment on the lake, travel and security clearance, can all be gone if you have an arrest record. With the help of a knowledgeable Illinois expungement lawyer, you may be able to clear most, if not all, misdemeanor charges and some felony arrests from your public record. These arrests may be expunged or sealed if:
You have completed the required waiting period for the charge against you, and
The court dismissed your case, declined to hear your case, said you were not guilty (acquitted you), or a deferred disposition resolved your case.
Certain types of cases are not expungeable or sealable, like DUI, or Driving Under the Influence of drugs or alcohol. In other situations, the charge may be of the type that is ELIGIBLE for expungement, but because of the type of sentence you received, the case may not be expunged. Misdemeanor and a few felony cases in which you have received a conviction, like conditional discharge, probation, or jail time, are not expungeable, but may be sealable under certain conditions.
Were you charged with a misdemeanor or felony crime, tried, and found not guilty? Typically, these types of cases may be expunged.
Were the charges dismissed or dropped before going to trial? Again, typically, these cases may be expunged.
Were you found guilty, and placed on court supervision for a misdemeanor offense? Often these cases may be expunged, but only after meeting certain conditions. You must have successfully completed the term of court supervision, AND not have been arrested again AND 2 years must have passed since your supervision was terminated. (Note, for the following charges, there is a 5-year waiting period: Operating and Uninsured Motor Vehicle; Suspended Registration for Noninsurance; Displaying of False Insurance; Reckless Driving, Domestic Battery, Criminal Sexual Abuse of someone 18 years or older; and Retail Theft.)
Don't blow your chance to clear your record by trying to handle this complicated process yourself. Contact a Chicago Expungement Lawyer at the Lyster Firm Law Offices today.
We offer a free case evaluation.
Were you found guilty of a Misdemeanor and placed on conditional discharge, sentenced to probation or jail time? Most times, these cases may not be expunged, but you might qualify for sealing under certain conditions. In order to seal your arrest, you must have successfully completed your sentence at least 4 to 5 years ago (depending on the charge), AND have not been placed on supervision or convicted of another crime since then AND not have any charges pending against you right now.
Did you receive 710 probation, 1410 probation or TASC for a drug possession charge? Your arrest may qualify for expungement.
Did you receive a traffic ticket? Traffic tickets are not covered by the Criminal Identification Act and are not expungeable. Keep in mind that if you were arrested on a Misdemeanor charge that is covered by the Criminal Identification Act, and you received traffic tickets as part of the same incident, your case is probably not expungeable. Either the entire arrest (all charges) are expungeable or it is not.

After your arrest records are sealed or expunged, you no longer need to acknowledge that arrest on most application forms. It's as if it never happened! What a tremendous relief.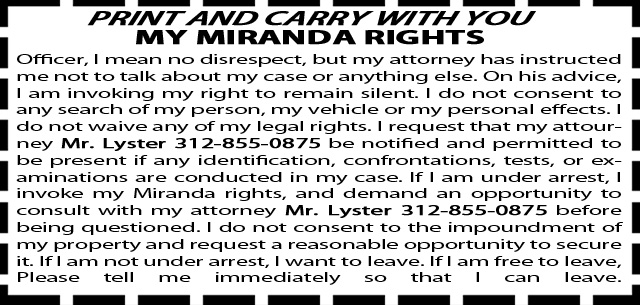 Web Site Disclaimer: None of the information on this website should be considered legal advice. The law in Illinois is constantly changing and although we do our best to keep our website current, you should not make any final determinations based on what you read here. By contacting us or any lawyer that you are referred to through this website, you have not created an attorney-client relationship. The only way to establish an attorney client relationship with us or any other Illinois lawyer is through a signed retainer agreement in which you agree to hire the lawyer and they agree to work with you as a client. The advice that you receive from us should be taken in general terms. If you have questions about anything we offer or anything related to our website please call us at 1-312-855-0875.


The above list is just a sampling of some of the criminal defense cases we are willing to take on. No matter what challenge you have been presented with, we are willing to put forth all of our effort to overcome it and protect your rights.



---

---


Member Criminal Law Committees:
Illinois State Bar Assocication

|
Chicago Bar Association