CRIMINAL DEFENSE LAW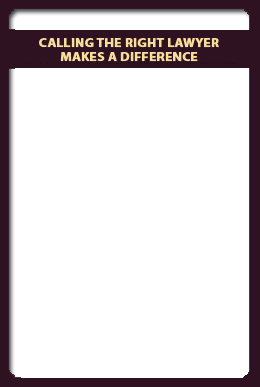 TALK TO A LAWYER TODAY
Chicago , IL, 60601
Winning Cases in Illinois
For Over 30 Years
Email:Office@LysterFirm.com

We accept Visa and MasterCard
for our clients' convenience.

Serving LGBT Community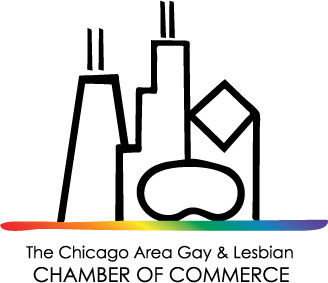 The Lyster Firm Law Offices: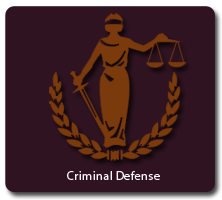 WE SPECIALIZE IN HELPING GOOD PEOPLE OUT OF BAD SITUATIONS
Defending You Against Any Criminal Charge
Have you or someone you care about been arrested or ed by the police?
The first few steps of the process can be critical to the outcome of your case. Having the representation of an experienced attorney is often what it takes to turn the tide your way. But knowing your rights and acting fast is key. At The Todd Lyster Firm we know how to protect your rights, your reputation and your future.

With decades of experience on our side, we know how to defend against any felony or misdemeanor. Todd Lyster is available to provide criminal defense representation to the people of Chicago its Suburbs and all of Illinois, in all State & Federal cases.

Defending All Drug & DUI Charges, State or Federal, Felony or misdemeanor, in Chicago and Illinois.

For more information regarding your specific case, please Email:Office@LysterFirm.com or call 312-855-0875 Today. Do Not Delay


DUI Defense
A DUI has very serious consequences. A conviction in Illinois will affect your driving privileges, your insurance rates, and your entire way of life for a long time. On the other hand, if you win your case, you are completely cleared: No Record, No Fines, No Alcohol Classes, No High-Risk Insurance. When the stakes are this high, it is vital that you have an experienced lawyer on your side immediately.

Do not be pressured into pleading guilty! The DUI defense lawyers at The Todd Lyster Firm are very familiar with DUI law and know how to challenge in the field sobriety tests and state's case against you. If you've failed a breathalyzer test, we will work to challenge those results.
The laws and penalties for Illinois DUI arrests change from year to year, often with increases in the severity of punishments, fines, counseling, and court costs. An Illinois DUI Lawyer must be careful to ensure that the client is sentenced under the proper provisions. For example, a person arrested for an Illinois DUI in 2008, but not sentenced until the ear 2010, can choose to be sentenced under the law at the time of arrest OR sentencing, whichever is most lenient.
All Drug Offenses
Chicago Drug Crimes Defense Lawyers
Sentencing guidelines in Illinoia are strict. Possession of less than 10 grams of marijuana is a misdemeanor, but most drug charges are felonies and result in substantial fines and jail time. And penalties DOUBLE if the drug possession or sale is within 1,500 feet of a school, church, public park, or a movie theater (or if a firearm is in possession at the time of a drug arrest). Even a misdemeanor conviction for possession on your criminal record and can be a lifetime source of embarrasment and rejection. The consequences for minors are even more severe. If your child is convicted of a drug charge, he or she will not be able to obtain any government student aid, loans, or grants for one year after a first conviction or two years for a second conviction.

You need a drug defense attorney who knows how to challenge the prosecutions case.

We handle all types of drug cases, including:


Possession of narcotics or another controlled substance (such as heroin, crack, cocaine, morphine, marijuana, ecstasy, methamphetamine, and LSD)
Delivery of narcotics or any controlled substance
Sale, manufacture, possession of a controlled substance with intent to traffic
Unlawful possession of meth (amphetamine), manufacturing chemicals and equipment




You need to know whether the police had the authority to search you;
whether the police had the right to come into your home or to search your vehicle.
These answers can make the difference between a guilty and not guilty verdict.
Our goal is to get a dismissal of your case where possible or a reduction in the charges where appropriate, and to keep you out of jail.

We Defend Drug & DUI Cases
Don't be pressured into pleading guilty to a drug or DUI charge. Our defense lawyers know how to raise constitutional defenses to challenge the case against you. Contact a Drug Charges Defense Lawyer at the Lyster Firm Law Offices today. We offer a free case evaluation.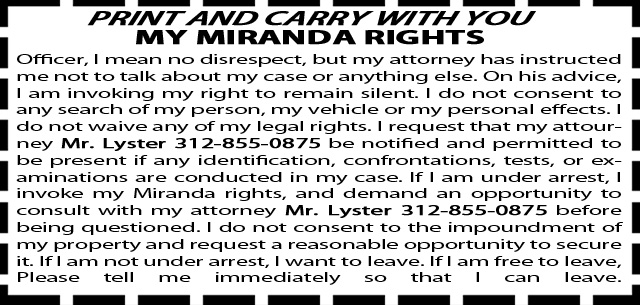 Web Site Disclaimer: None of the information on this website should be considered legal advice. The law in Illinois is constantly changing and although we do our best to keep our website current, you should not make any final determinations based on what you read here. By contacting us or any lawyer that you are referred to through this website, you have not created an attorney-client relationship. The only way to establish an attorney client relationship with us or any other Illinois lawyer is through a signed retainer agreement in which you agree to hire the lawyer and they agree to work with you as a client. The advice that you receive from us should be taken in general terms. If you have questions about anything we offer or anything related to our website please call us at 1-312-855-0875.

No matter what you have been accused of, The Lyster Firm can help! Call us at 312-855-0875 to schedule to speak within minutes with an experienced criminal defense lawyer. You can also Email:Office@LysterFirm.com . From sex crimes defense to DUI defense and beyond, we are on your side.



---

---


Member Criminal Law Committees:
Illinois State Bar Assocication

|
Chicago Bar Association